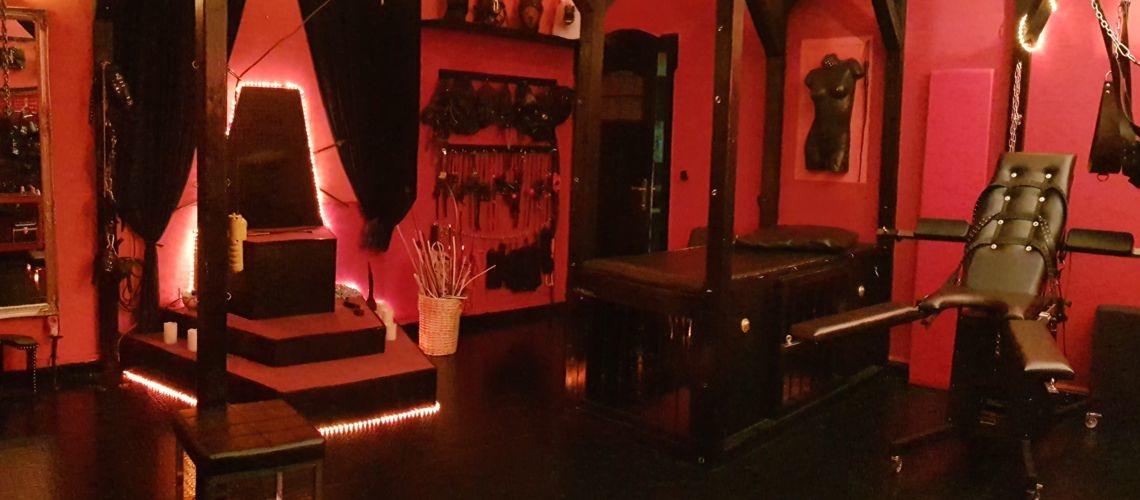 The Red Salon is ideal for classical and bizarre sessions. The room is creative, imaginative, multifaceted and has an medieval air. Equipped with a chain cross, several pulleys, a chain bench, a two-motor multifunctional bondage chair of the brand Stylefetisch, a whipping bench, a leather swing, a punishment stool and plenty of familiar and unfamiliar equipment, it certainly leaves nothing to be desired. For the mistress a throne designed for her demands is ready.
Before and after the session, our guests have of course one of our bathrooms at their disposal.
Discretion and hygiene are our top priorities!