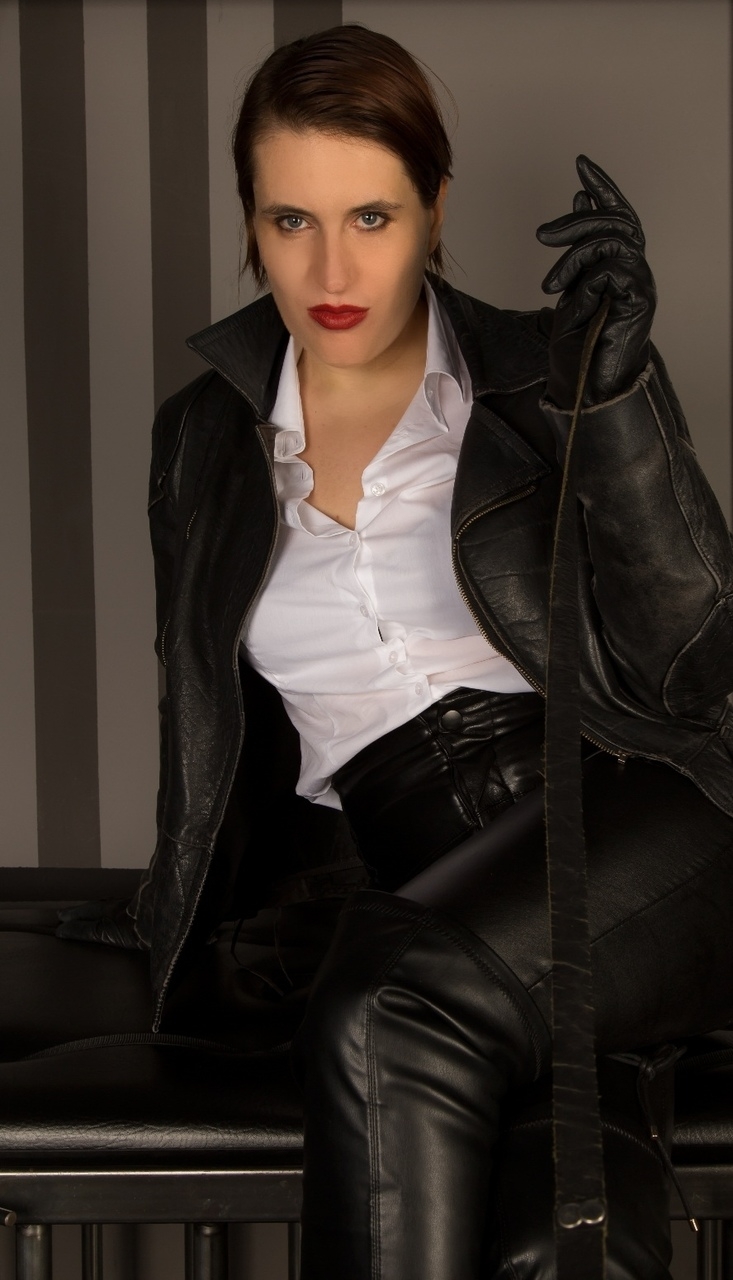 Dear guests,
each of us has a dark side – my goal as an experienced and passionate dominatrix is to guide and accompany you when you want to perceive your secret longings and fulfill your hidden desires. In doing so, you will get to know me as a creative, headstrong and seductive lady who respects your boundaries, but also loves to push them together with you.
Even more than in concrete practices I am interested in what happens between us while playing, which is why I renounce a list of inclinations. What we have in common, we will find out in a personal conversation. So that you get an impression where my preferences lie:
Role-playing games are my absolute passion – both very classic and extravagant scenarios far away from any cliché, whether in the "black" or clinical realm. Let's slip into a different self and experience facets of our personality that otherwise don't get any space in our lives. I particularly enjoy such time-outs from so-called normality.
I especially appreciate submissive subjects (or objects) who would do anything to please me. If you are not willing to do so unconditionally, I have numerous means to make you submissive 😉
Sessions in which less a power imbalance, but rather pure SM is in the foreground, also have their strong appeal for me. Beginners who do not yet know their limits, I gently introduce practices from the field of Sensation Play / Pain Play / Impact Play.
I also take great pleasure in fetishes: especially leather, nylon, lace, stockings and pantyhose, foot, shoe and boot fetishes as well as PVC and latex.
I love to play with several people. If you want, I will be happy to arrange a session for us with one or more of my enchanting colleagues and me. Or you can bring someone with you by prior arrangement.
And regardless of all that has been mentioned so far: I'm curious about your ideas, including those of a very unconventional nature. People of all sexual orientations and genders are welcome. I look forward to hearing from you.
Boundaries and taboos:
Please note and respect that as a classical dominatrix I exclude sex. I also do not offer KV / Scat games, Vomit and Roman showers. I like Medical Play, but do not offer all practices in that realm.
Tel: +49 (0)157 5242 1175 (calls with displayed number, SMS, Telegram, Whatsapp)
Email: lady.ophelia@posteo.de
Twitter: @ophelia_vyxen
Feel free to follow me on twitter for regular updates.
WITHOUT MY WRITTEN PERMISSION YOU ARE NOT ALLOWED TO COPY PARTS OF MY PROFILE (LIKE PHOTOS) AND USE THEM FOR YOUR OWN PURPOSES. VIOLATIONS WILL BE PROSECUTED.